Of Q-Tip and Wutliss Luv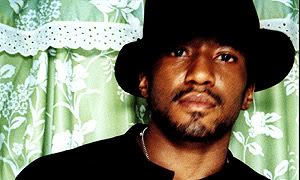 Wutliss luv I define as what ordinary women do when they fall in luv with some star or personality who they will never meet or know. Like how some women just luvs them a Denzel Washington while others luv them some Will Smith or Morris Chestnut. For me it is the nondescript Q-tip of the Tribe Called Quest. Yes Q-tip!

Most people who read this would wonder "why?" I don't know either but there is something about this man that my spirit just loves....From the first time I saw him in Tribe, I was hooked. He is not remarkable physically or as a rapper. Never dresses up as Kanye West does... he certainly does not bling like most of the brothers in the entertainment business....does not seem to make much money and certainly does not appear to squander whatever he makes like most of these 'never-see-come-see' fools either.
The strangest thing about me and Q is that I don't follow his career and I know none of his songs off-hand. I can re-call the chorus of Bonita AppleBum with Tribe but that is about all. I don't know Q's real name, his biography nor do I have any of his or Tribe Called Quest albums...I have seen him in Disappearing Acts and Prison Song and that is it. I absolutely loved him in Prison Song though. I would say I am not a groupie at all but whenever I see him on the screen or hear his voice I stop and come back to listen or watch...to me that man is just beautiful.


Q-tip my wutliss luv, I luvs yuh some baby!